Pirmasens Army Airfield
(Source: Hanno Englaender)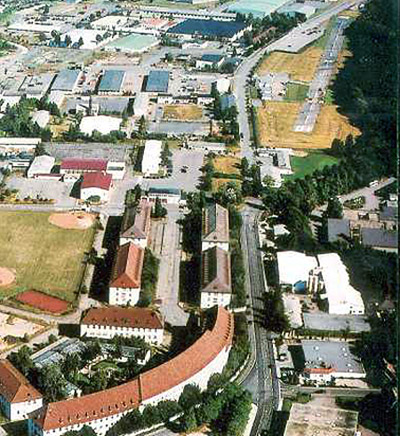 In this aerial view of Husterhoeh Kaserne, the Army Airfield is seen in the
upper right hand corner. Picture was taken in the 1990s after the US Army
had returned Husterhoeh Kaserne to the German federal government.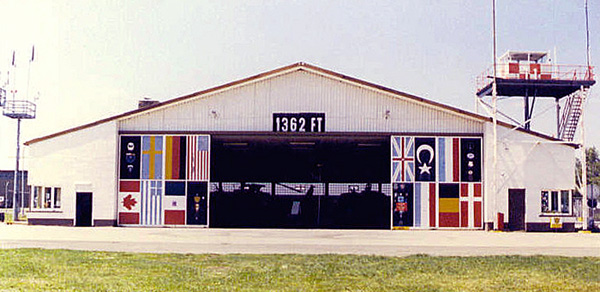 The main hangar and the tower at Pirmasens AAF, 1980s.