Kriegsfeld Special Weapons Depot
(Source: Ron Buckholz)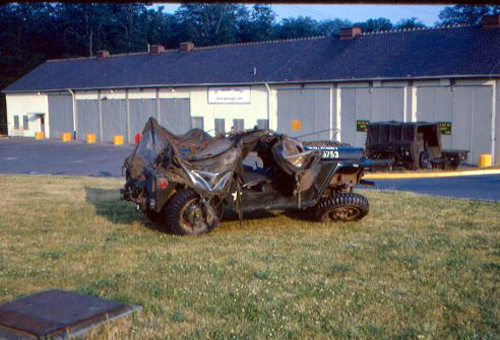 The results of a roll-over. Damaged jeep is parked in front of the motor pool.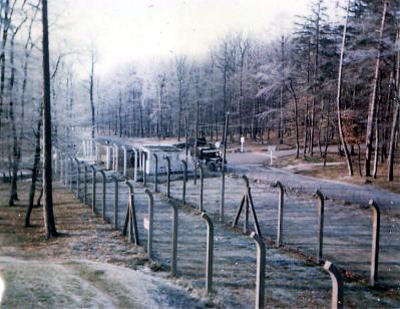 This gate is the gate to the storage and assembly area. If you look at the North Point model
there is a part in the woods that cuts the area in two parts. The gate starts that part, and is
located at the top left corner of the white administrative area. We had to be checked through
that gate every time we went up on the "Hill".