2nd MTB, 13th Cavalry, 1958
(Source: Hank Johnson)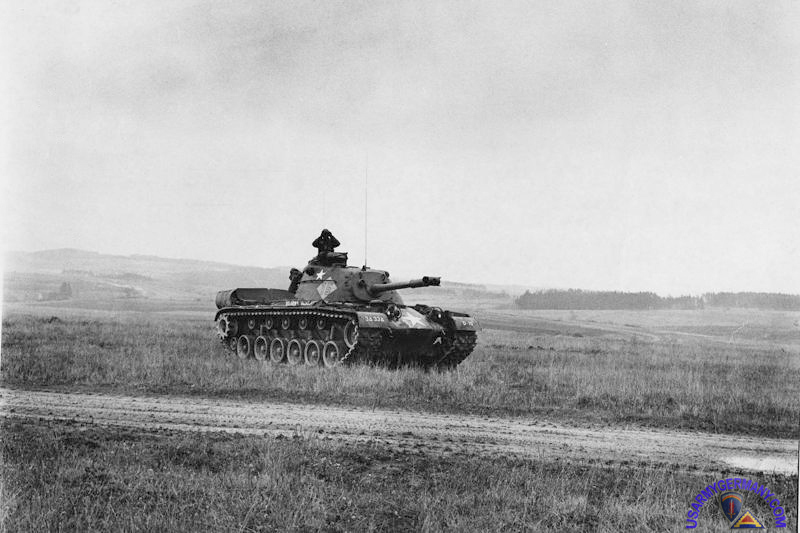 1st MTB, 33d Armor, Graf, Fall 1958. This photo says "This is what being a tanker is all about!"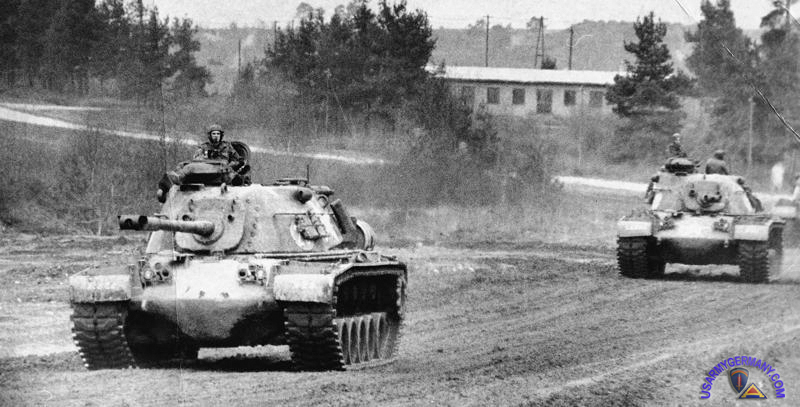 1st MTB, 32d Armor, Graf, Dec 1957. Let's see...... It's REAL cold, it's REAL muddy and there are tanks - GOTTA be Graf!! Note 1/32 Armor circle geometric marking.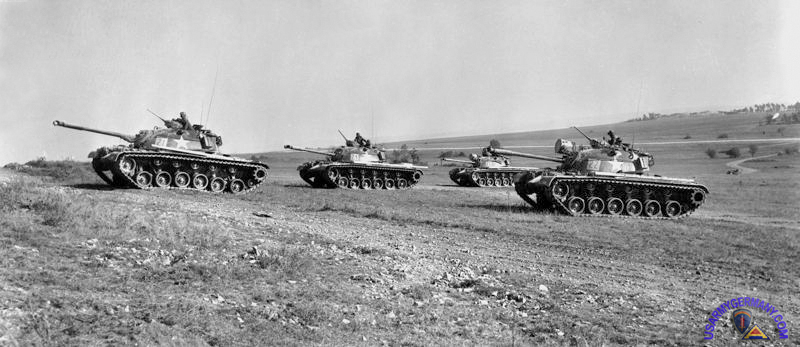 A Co, 2/13 Cav, attacking OBJ at Graf, Fall 1957. Note yellow geometric rectangles (on turret side); and rail movement lumber, stowed on fenders. ALWAYS going SOMEWHERE!!