Tank Company, 16th Infantry Regiment
(Source: Hank Johnson)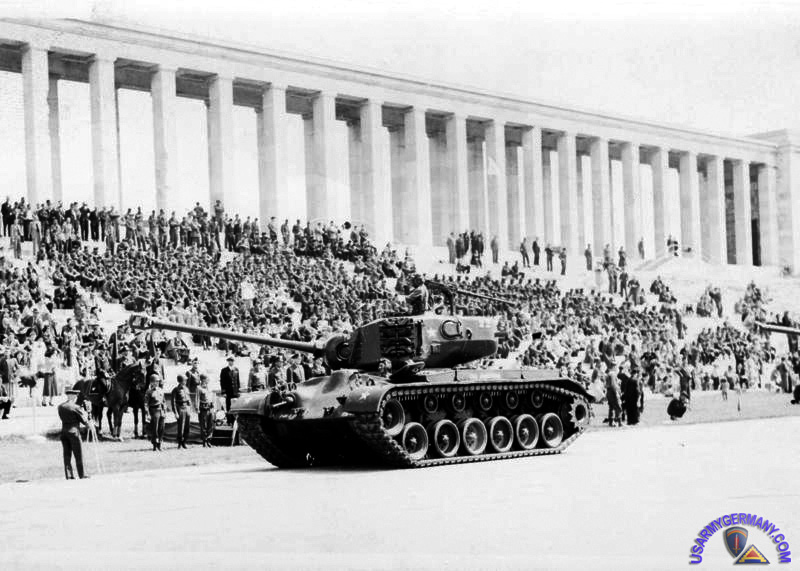 Army Day, 1950. Soldiers' Field, Nurnberg. Every year, on VE day, there was a HUGE Review, just to subtly remind the Germans who won WWII. That's my Dad's platoon (part of Tk Co, 16th Inf Regt/1ID) passing the very spot where Old Adolf used to exhort his legions "On for another Thousand Years". (Guess nobody had told him the US Army was coming to town).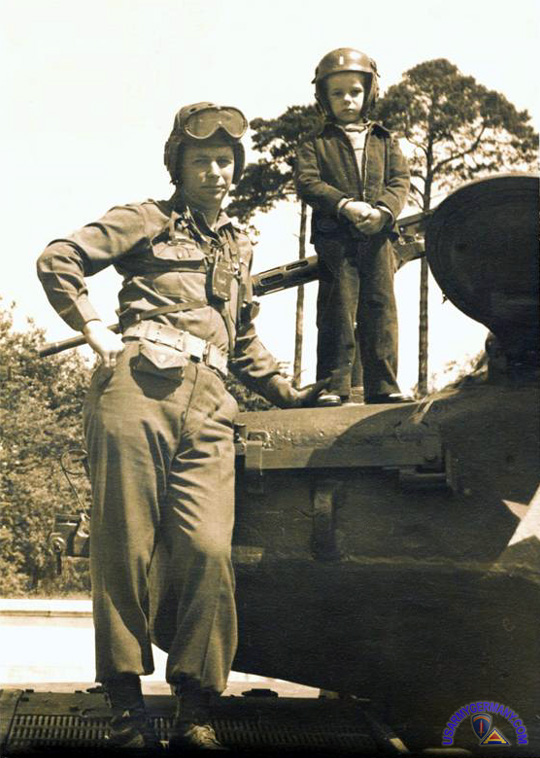 Me and Dad, on his M-26, same day. This is my favorite photo from my childhood. I would go on to serve as an armd cav and air cav CPT, from 1970-76.