2nd MTB, 13th Cavalry, 1958
(Source: Hank Johnson)
Draper Trophy Competition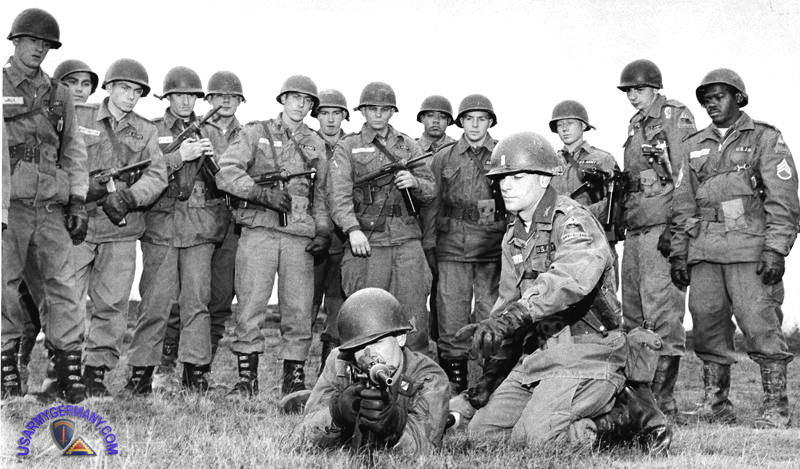 The ultimate winners - the platoon from 1/32 Armor (the "Elvis Bn"). This photo was run on the front page of the Stars and Stripes.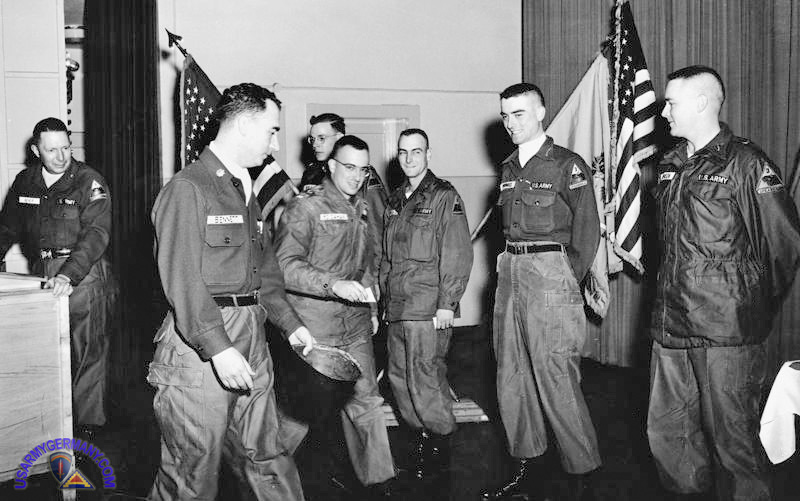 Drawing assignments, at the start of competition. L-R: BG Alger (ADC); LTC Bob Bennett (G-2); 1LT Sam Biddle (glasses - 2/13 Cav); Unk (2/1 Cav); Unk (1/33 Arm); 1LT Sprinkel (3/12 Cav); Unk (1/32 Arm). LT Sprinkel represented the DivCav squadron. He was the ultimate personification of a flamboyant cavalry lieutenant - wearing a CW cavalry holster w/a .45 cal Colt single action revolver. The squadron CO (LTC Girard) suffered constant indigestion w/Sprinkel's style in answering the troop phone....... "Sprinkel, U.S. Cavalry, here."