Tank Company, 16th Infantry Regiment
(Source: Hank Johnson)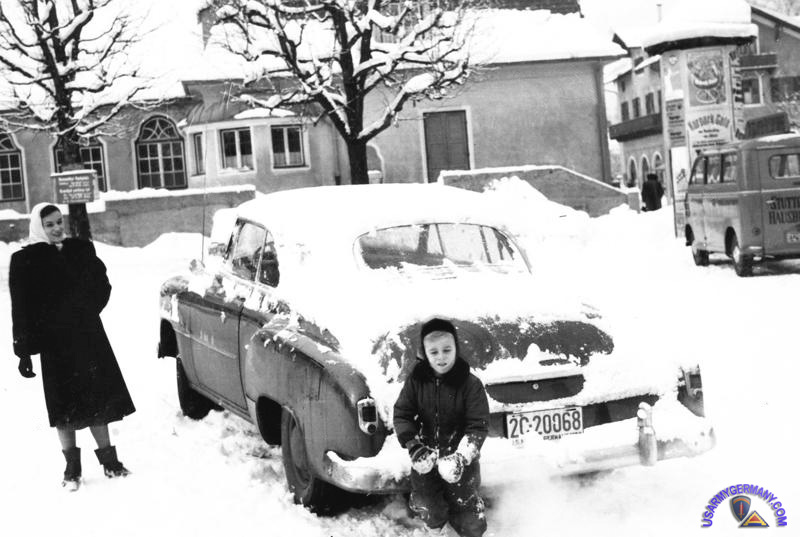 Garmisch, Feb 1952. Does it SNOW in Garmisch? Does a woodchuck chuck wood? LOL! Taken in the Clausing's Post Hotel parking lot. At that time, Clausing's was the billets for company grade officers and their families. Note the US FORCES GERMANY license plate.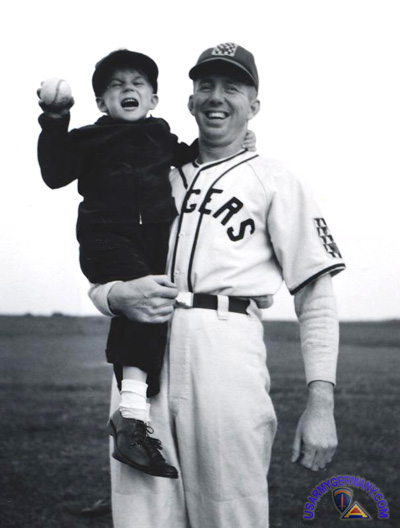 Soldiers' Field, Nurnberg, May 1950. Time to consumate the deal with the Regt CO!! In those years, the 16th Inf was known as The Rangers, as emblazoned on the front of the uniform.