3rd Battalion, 32nd Armored, 1963-65
(Source: C. Jacob Greeling)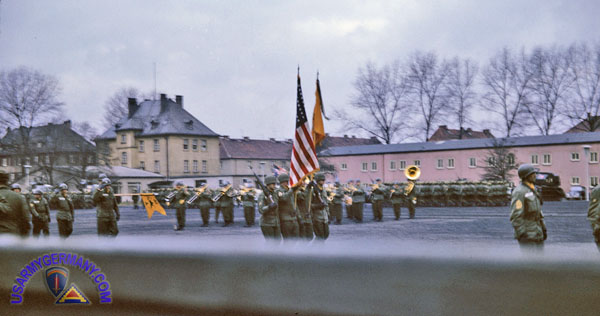 This picture shows the Colors coming by on the Brigade Parade field. I am carrying the rifle on the right side
of the US Flag. Other members of the color guard were SSgt. Gordon Markham carrying the US Flag,
PFC David Wells (carrying the BN flag) and Alfred Menchaca with the rifle on the left.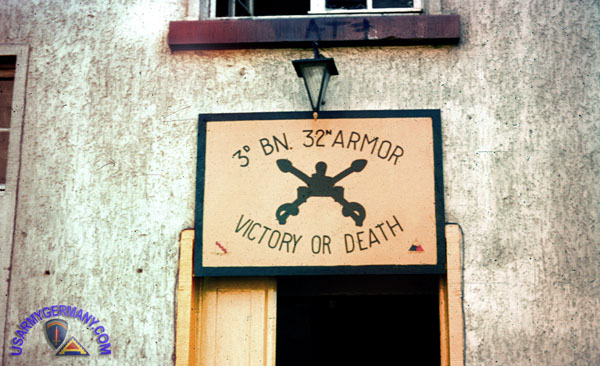 Headquarters Company (3-32nd ARM) Building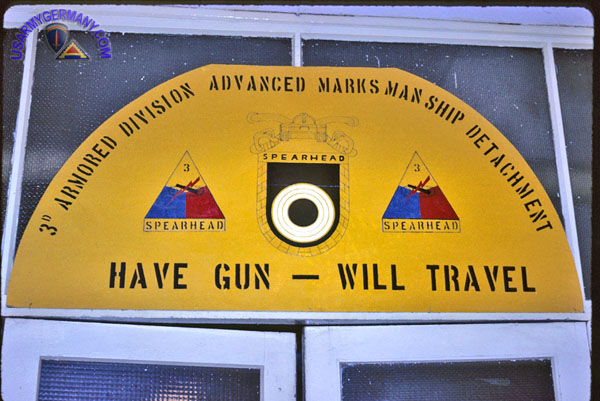 I shot for a while on the 3rd Armored Division Marksmanship Detachment.