631st Tactical Control Flight
(Source: Paul Costinett)
View of the -43E mounted on a 5-ton truck in garrison. The yellow building to the right is the ground communications workcenter which housed ground radio and wideband. The metal shed in the foreground was a storage shelter. The smoothish building behind it housed the commercial power converters. This shot is from the POV of the AGE shop.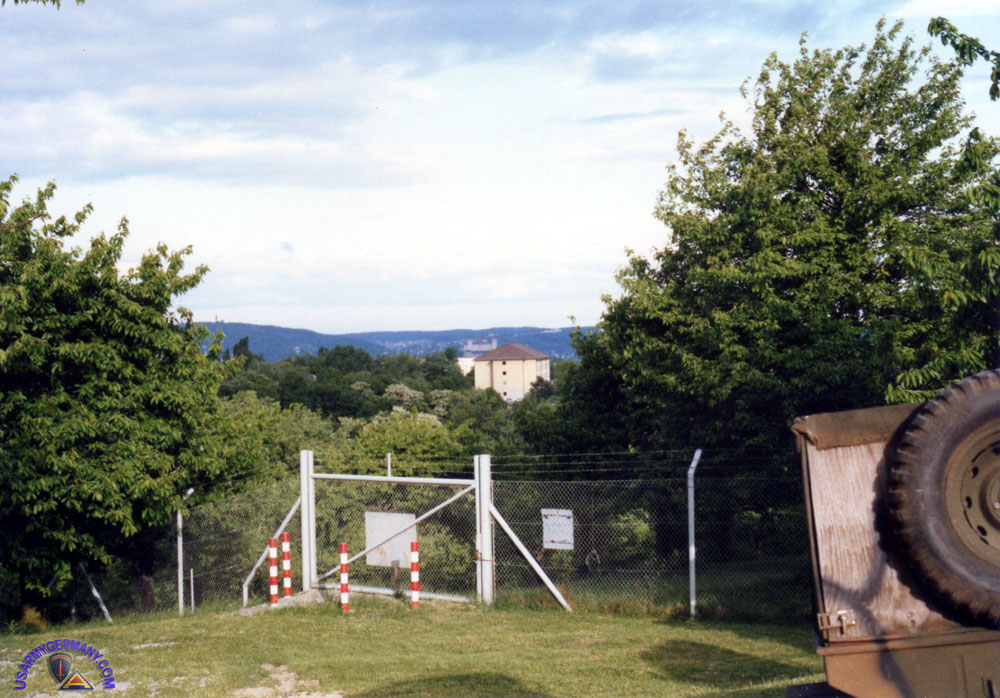 Shot of the back perimeter fence of the 631 TCF site. Beyond this fence was the "south 40" or "back 40" which may or may not have been our property. We did use it occasionally. There were cherry trees back there and when I could get back there, I'd pick a few. They were very good cherries. Building in frame is some 3ID Army building, non-descript. The trailer to the right was a support trailer, probably for ground radio. Shot taken from POV of Vehicle Maintenance which was next door to the AGE Shop. Fuels area would be to the left of the frame. VM to the right.