631st Tactical Control Flight
(Source: Paul Costinett)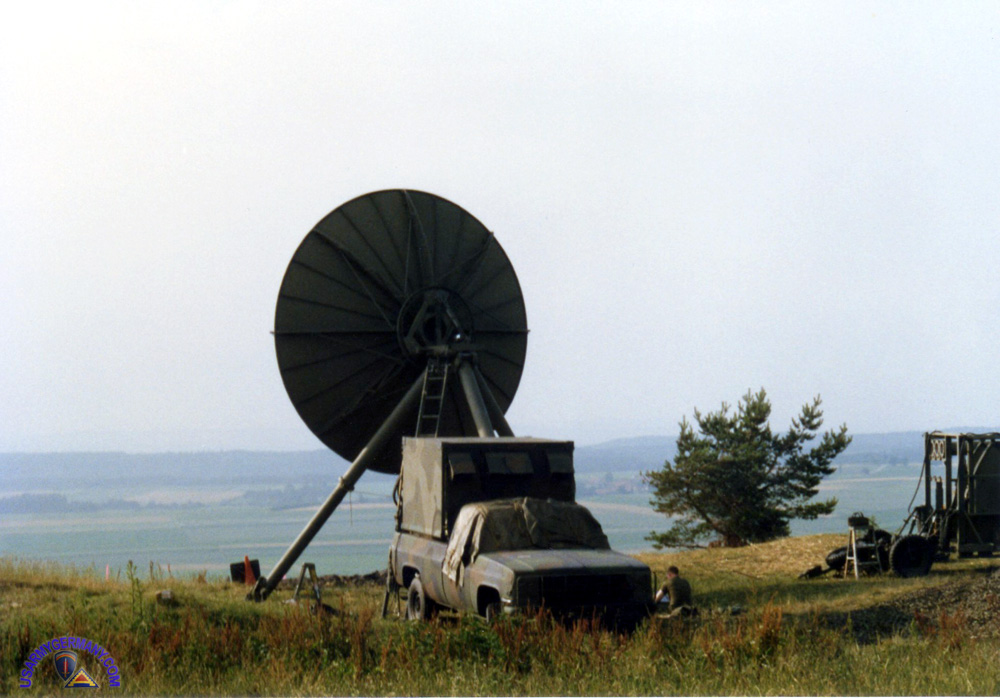 TRAC shot from wideband overlooking the valley in the field near Kaltenbuch. Unknown date.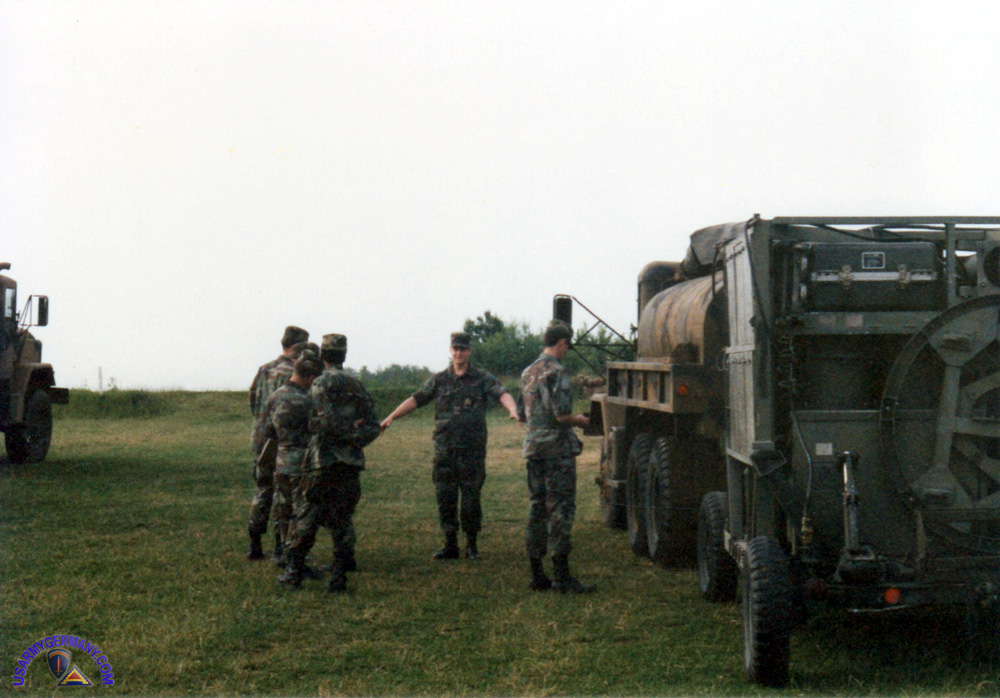 Bruce Rineer (with arms out) and many other unit members prepping to leave Kaltenbuch. The truck is probably the M-50 water truck because I see no hazardous material markings, yet it has a tank. Generic support trailer in tow.