807th Tactical Control Squadron
(Source: Enrico Casaletto)
FM site on Bann Hill.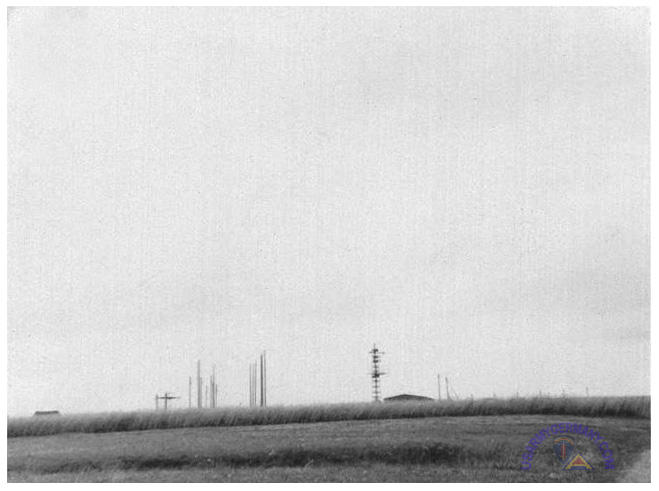 Picture shows the site from the bottom of the hill.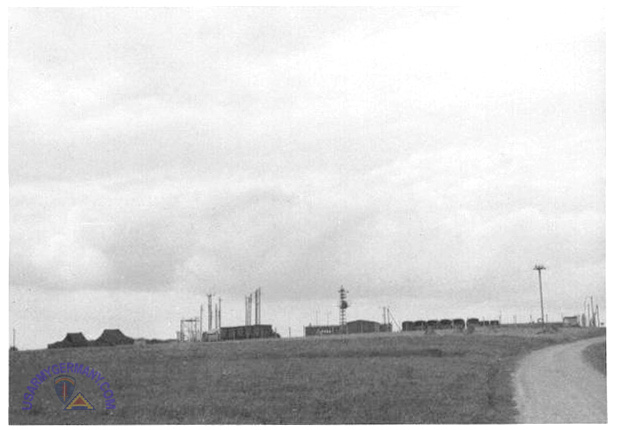 This picture shows a closer view of the FM site. If memory serves me correctly, we are starting to prepare to
become a permanent site, moving in VHF-UHF-Microwave and Carrier Bay equipment.
A closer look shows one
building (center) with trucks on both sides and a lot of new antenna poles going up (the small "shack" close to
the road is the guard shack (the entrance to our site).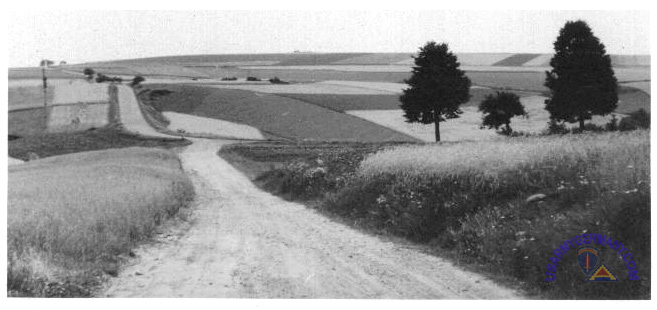 This photo shows the road leading to the Bann Site