16th Aviation Operating Detachment, 1962
(Source: J., 16th AOD/14th AATRIC/14th ATC)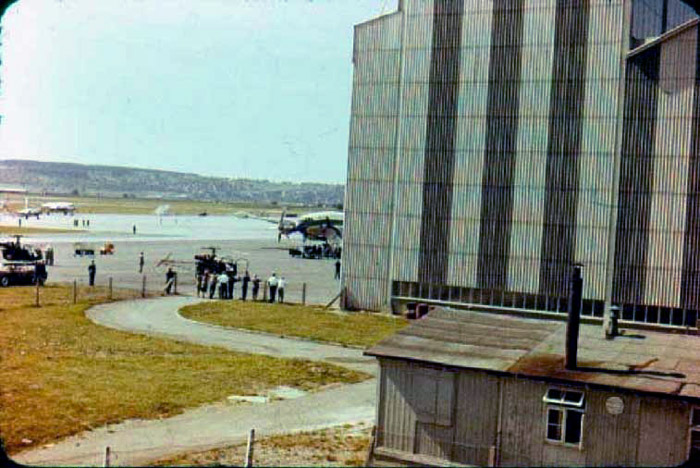 Stuttgart International Airport - 1962, view from the 7th Army Aviation Training Center Barracks; Charles DeGaulle of France has just arrived on the Super Cony aircraft seen in the center of the picture, behind the large airplane hangar on the right. The small wooden building in front of the hangar is a German canteen were the 16th AOD soldiers often went for "refreshments."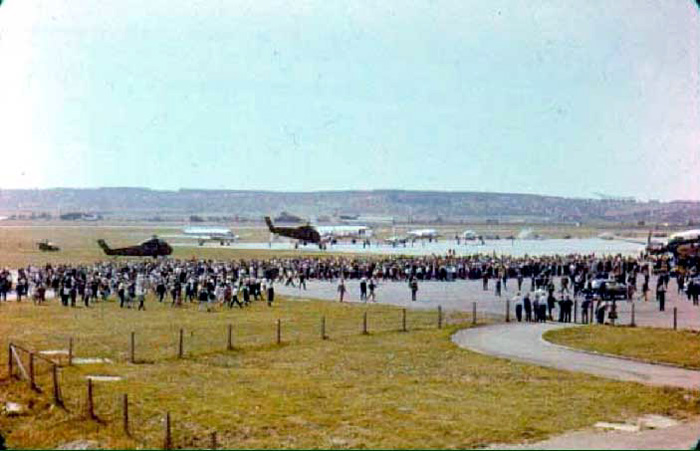 The H-34 helicopter just lifting off in the center of the picture carries DeGaulle and his party to Stuttgart for an official visit.