Rhine Medical Depot, Einsiedlerhof
(Source: Earl Gates)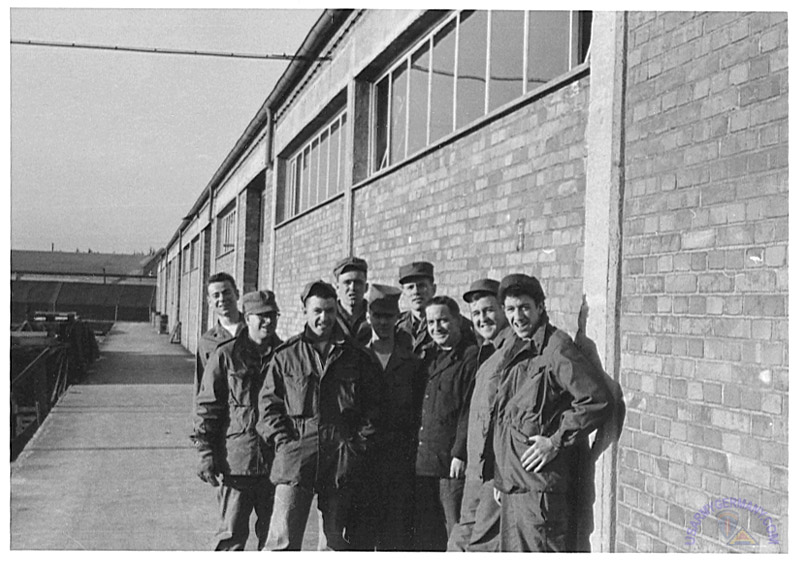 The German civilian staff from the carpenter shop. Werner, the one on the right, was a happy-go-lucky trouble-maker who played the trumpet and made life difficult for Fritz.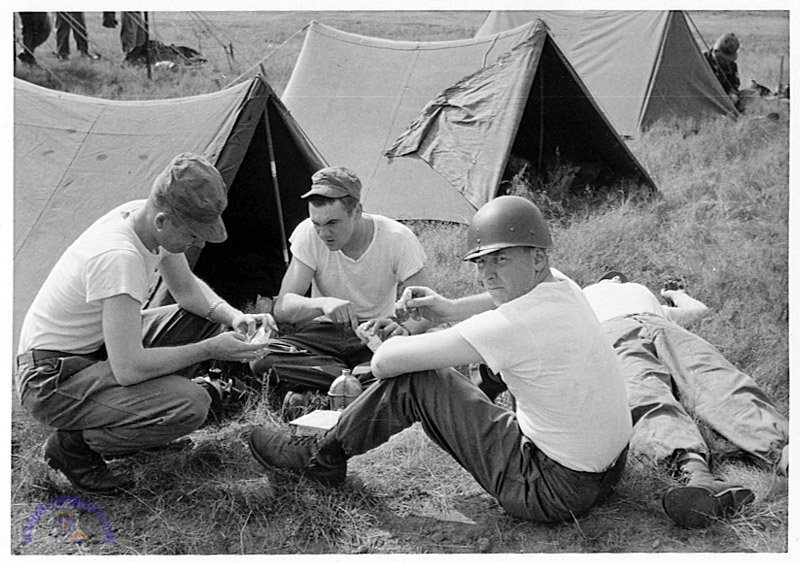 A scene of one of our field exercises. I'm on the left trying to get at some kind of foodstuff. Next right is one of my roommates, then one of our sergeants. I don't recall who the corpse on the far right is, but he did recover enough to return with us when the exercise was over.