370th Engineer Company (Construction Support)
(Source: John Buckley)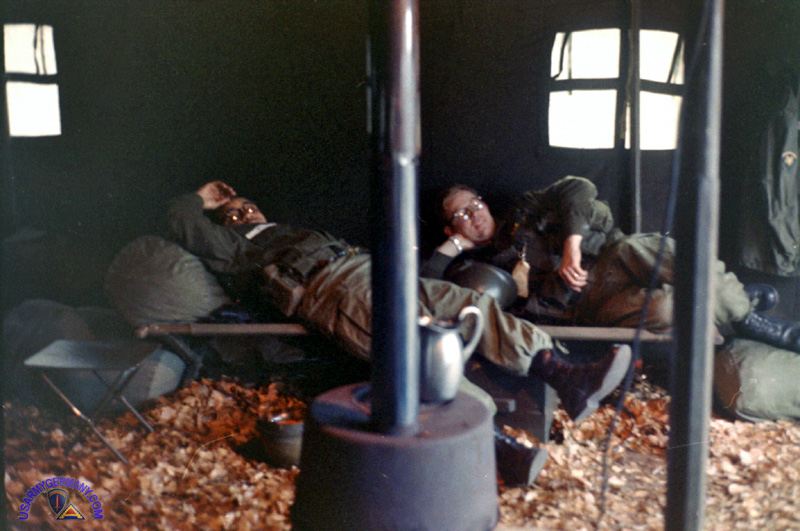 The first Company Clerk (on right) and Personnel Specialist (left). I can't remember either guys name, but I do remember the Personnel Specialist was called "Cutie Mary". Don't ask me why. Both were really good guys.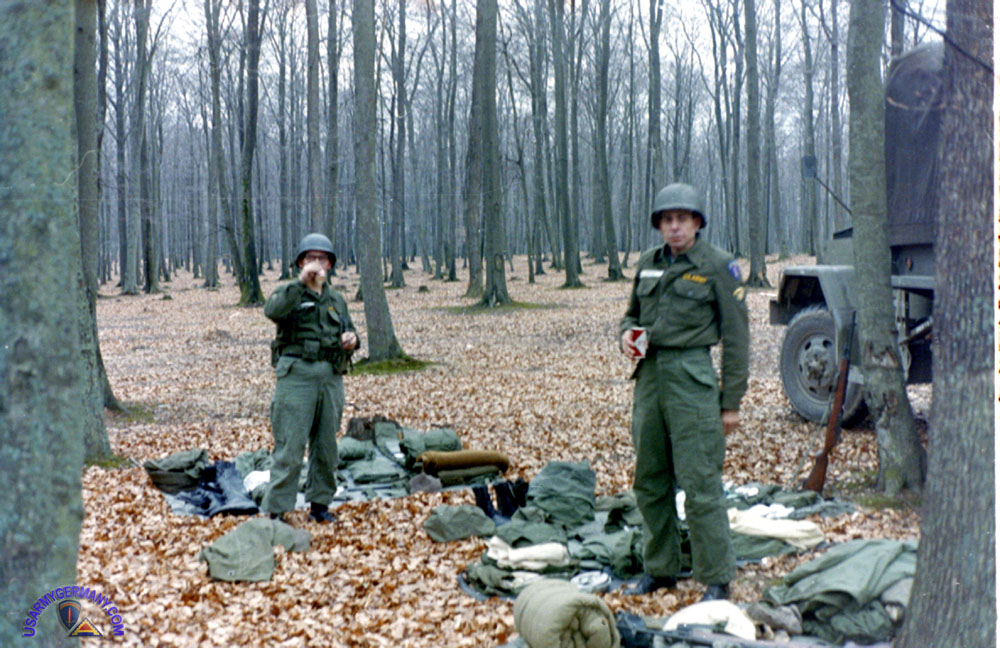 Here are two of the HQ guys getting ready for inspection in the field.