8594th Civilian Support Group
(Source: Günter Oswald)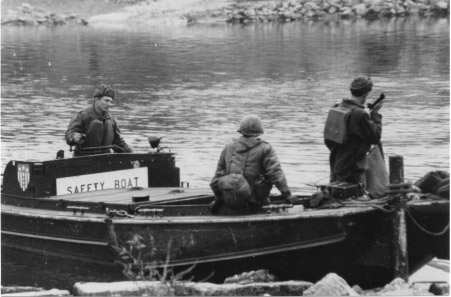 Two safety boats are mandatory downstream from a bridge.
The boat consists of sections, the bow cargo-carrying section and the stern section
with engine and operator cockpit. The sections are quickly connected with hooks and clamps.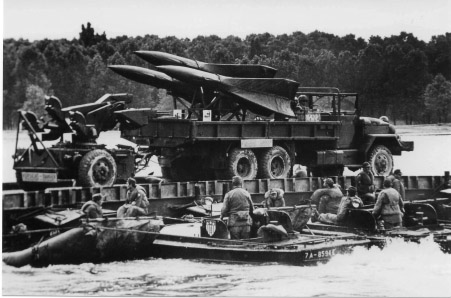 A normal 4 float raft crossing the Neckar River.