8594th Civilian Support Group
(Source: Günter Oswald)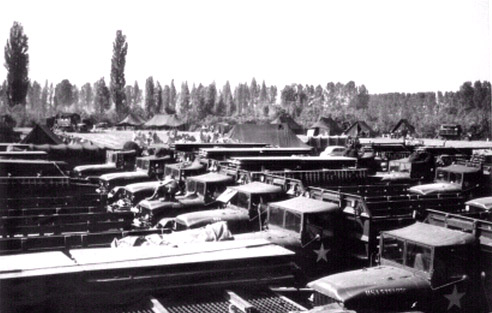 The sidearm of the Rhine River near Rheinhausen, left shore.
Its name is "Berghaeuser Altrhein" and was a major bridge training site are for all Float Bridge Units within 7th Army.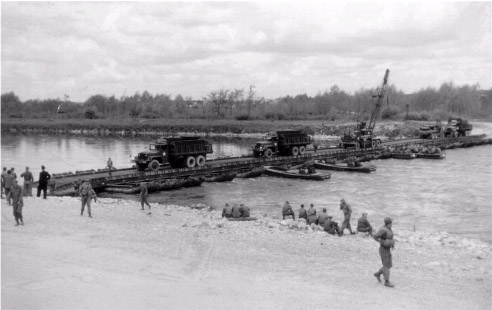 The correct nomenclature is: "Bridge, Floating, Pneumatic Float, Class 60, Steel Superstructure"
Shown here is testing the capacity of the bridge. The MLC varies with the velocity of the river.