294th U.S. Army Artillery Group, 1973-74
(Source: Phil Noto)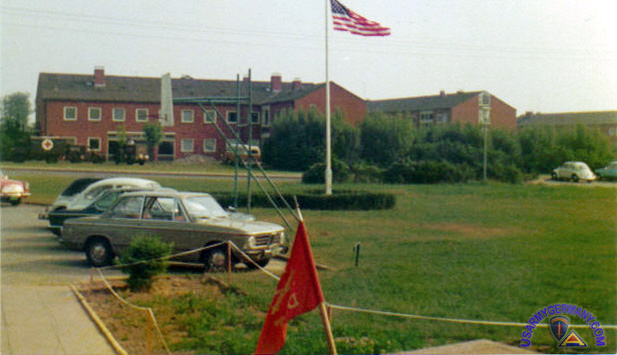 Photo was taken 4 July 1973 and is a photo of Liliencron Kaserne from the front entrance of the 13th FA Det. (You can see the 13th guidon in front). We had a big German-American fest that day with Artillery Reg. 6 to celebrate the 4th. Unfortunately I had site duty officer that day and missed out on the festivities.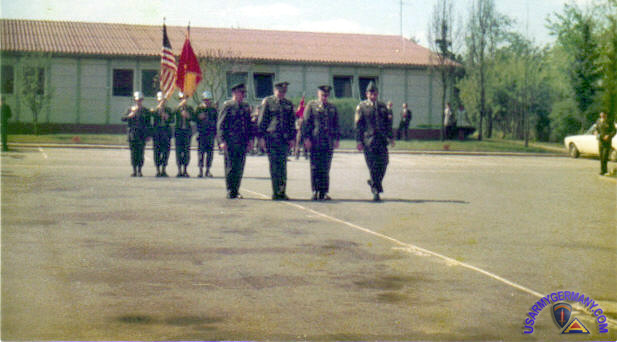 Photo was taken at the change of command for the 294th in April or May 1973 at Itzehoe: COL Johnson, SASCOM commander, Maj. Calvin. O. Toye, outgoing commander 294th, Maj. Frank Ward, Incoming Cdr and SGM Hossler, CSM 294th. Maj. Ward came up from being XO at the 5th USAAG. (Building in background was shared by HQ 294th and the 75th FA Det.)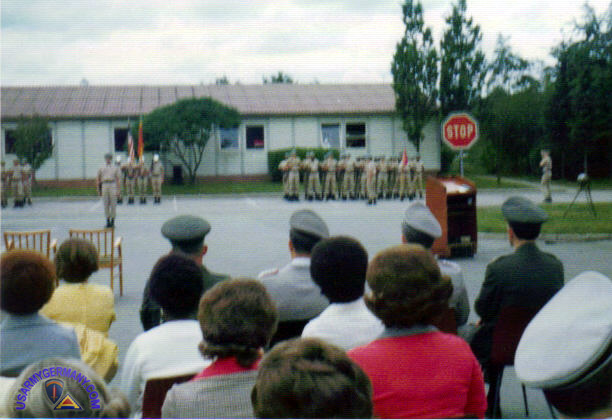 Photo was taken in August 1974 at the change of command with Maj. Ward as outgoing and Maj. Spears as incoming. Maj. Spears commanded the 294th through the move from Itzehoe to Flensburg and the activation of the 99th Ord Det. there along with HHD, 294th and 75th Arty. Det. The 13th remained at Kellinghusen.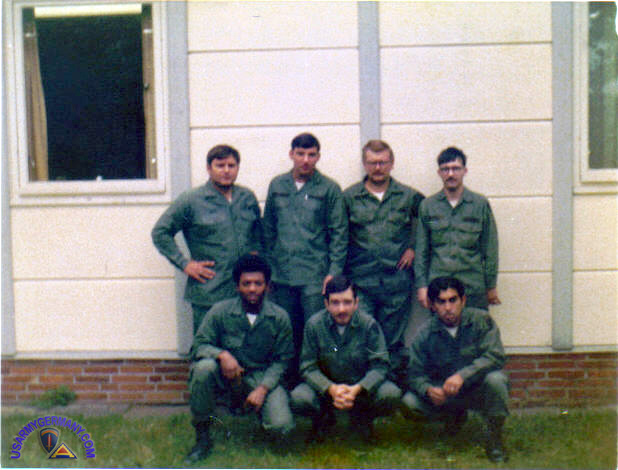 Taken sometime in 1973, this shows a group of 294th HQ personnel.


Bottom row (L to R): Pvt. Bryant, SP/5 Decker, PFC Gonzales.


Top Row (L-R): 2Lt Noto, Pvt. Viet, SSG Westlie and SP/4 Engwall.