42nd Ordnance Company (DAS)
(Source: Norm Kortus)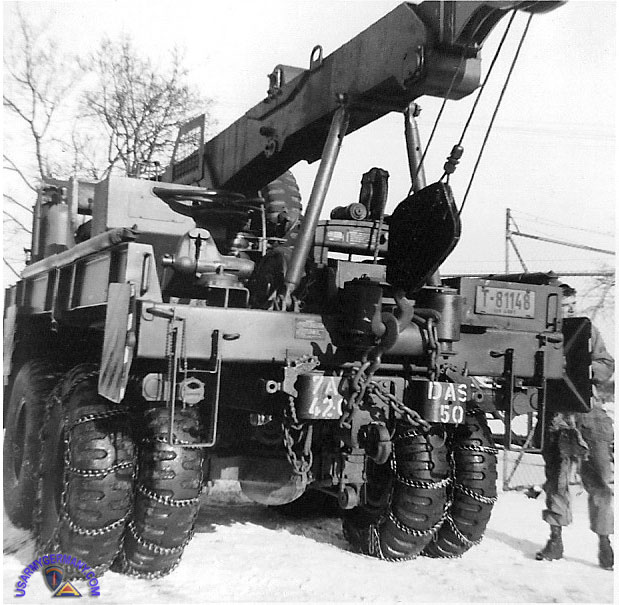 M62 wrecker on alert somewhere in the field.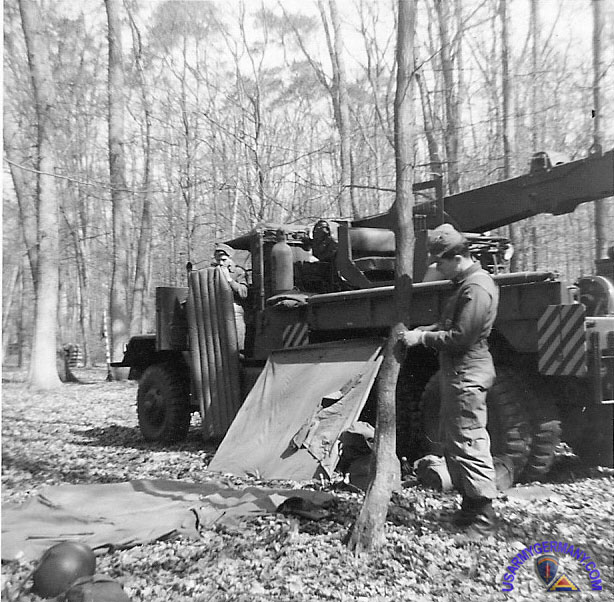 On another alert somewhere near Oberursel; Pvt Hugh MacDonald stands near an M62 wrecker.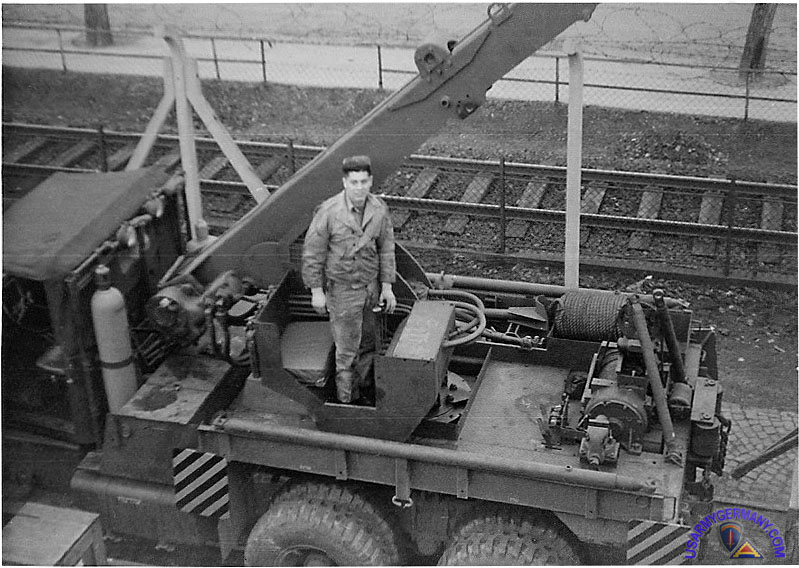 Jose Castro operates an M62 wrecker in the yard at the Motorenfabrik next to the main road and the streetcar tracks.