82nd Missile Detachment, early 1970s
(Source: Bill Newton)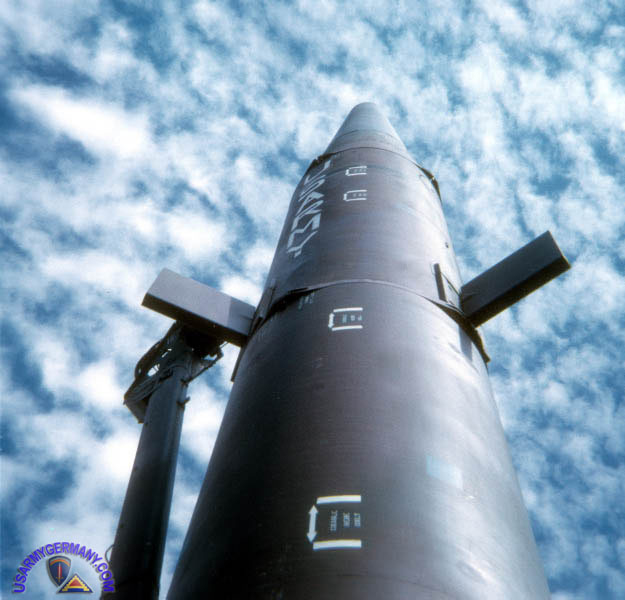 Pershing 1A missile pointing skyward; AIT at Ft Sill early in 1971.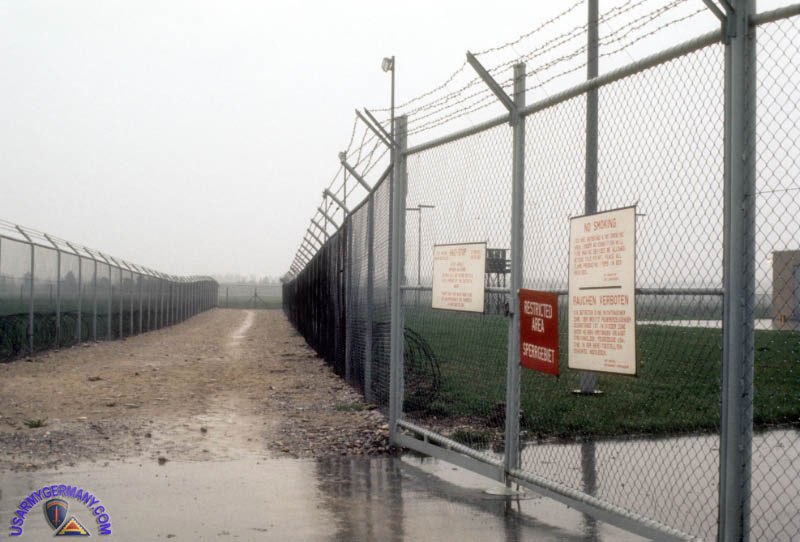 Access gate (right) to the SAS on the air base; photo was taken from within the double fence. One of the wooden towers
guarding the SAS can be seen in the background between the white sign in the center and the red "Restricted Area"
sign.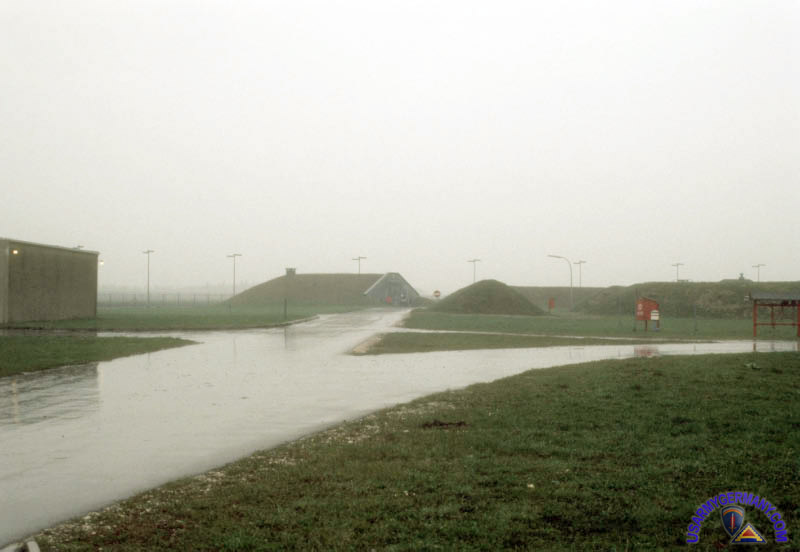 Inside the SAS - a SW storage bunker (igloo) can be seen in the background (center).