9th Ordnance Bn, 1958
(Source: Eldon A. "Buddy" Gee)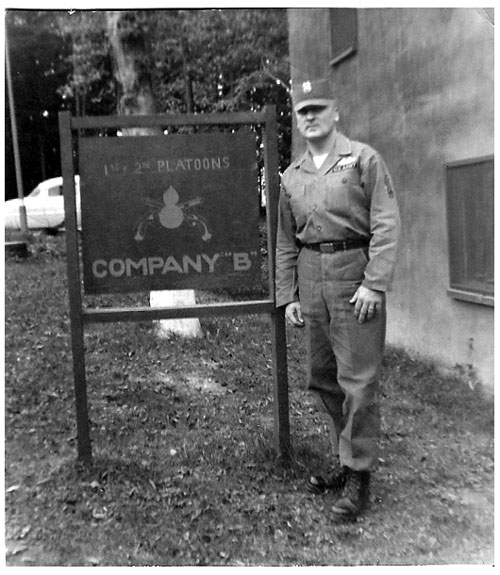 SSGT Emil V. (Mel) Ankelmann, Platoon Sgt, 2nd Platoon and the Company B, 9th Ord Bn sign before being redesignated infantry.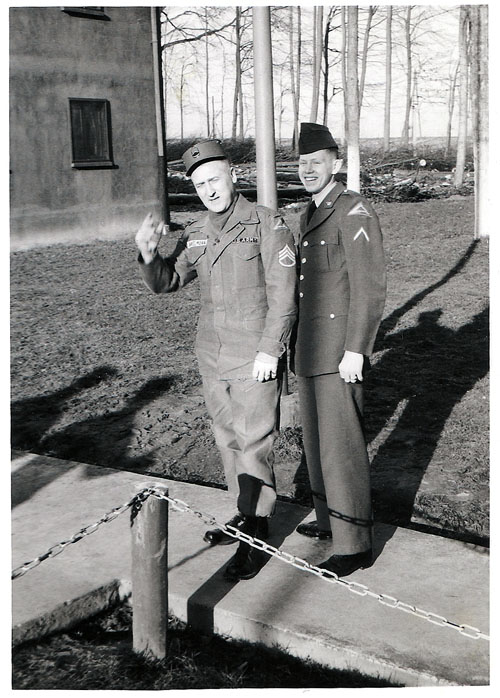 PFC Gee and SSGT Ankelmann outside the 2nd Platoon barracks. The Orderly Room is in the background (Jan 1959)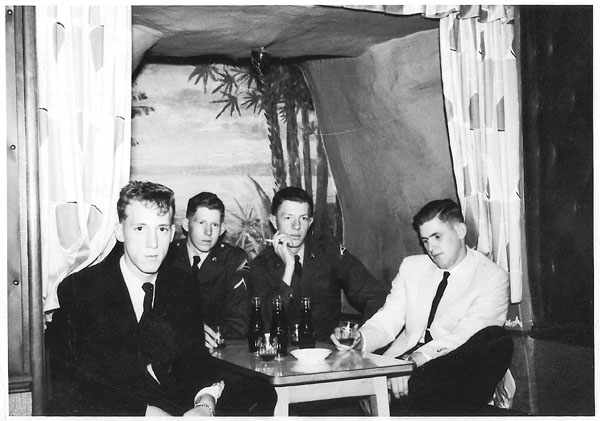 Co B soldiers enjoying an evening in Bad Wimpfen at the Gasthaus Gruenbaum. "Buddy" gee is seated left rear of the photo.