Kwartier Cortemark, Büren
(Source: Christophe Van Acker, the Netherlands)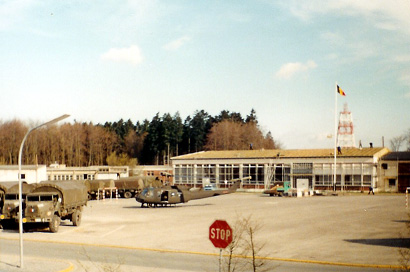 Belgian 5-ton army trucks and a visiting UH-1 chopper. Behind the Belgian flag is the mess hall (the building with a lot of windows). On the right, office buidlings and the communications center (encrypted telex - phone) used by the Belgian 13A. Behind the mess hall, you can see part of the communications tower (red and white paint job) used by the US custodial unit.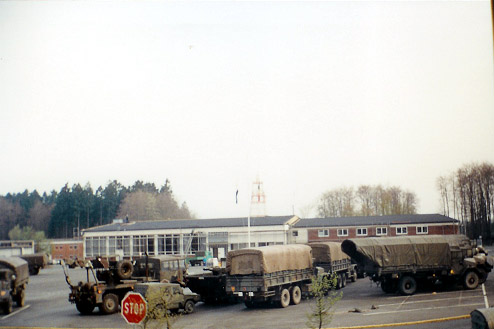 Building behind the motor pool is the mess hall.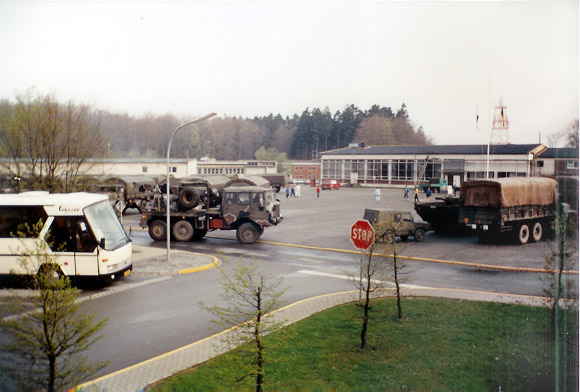 On the left, a Dutch bus (NL), the rest are Belgian military vehicles. On the left side of the mess (center) you can just see part of a red brick building where the corporals and sergeant's from 13A were billeted.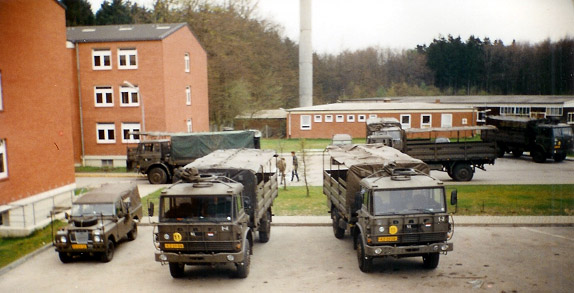 The vehicles (incl. the jeep) next to the two barracks buildings on the left are Dutch. In the back you see the medical building (red brick) and a part of the Belgian communications tower. The wooden 'barracks' on the right side served as the EM Club for the Dutch and Belgian enlisted men.