former USAREUR Ordnance School, Eschwege
(German postcard, Walter Elkins)
The kaserne had been returned to the German government when this photo was taken (sometime in the 1960s) and was then occupied by a Bundeswehr unit.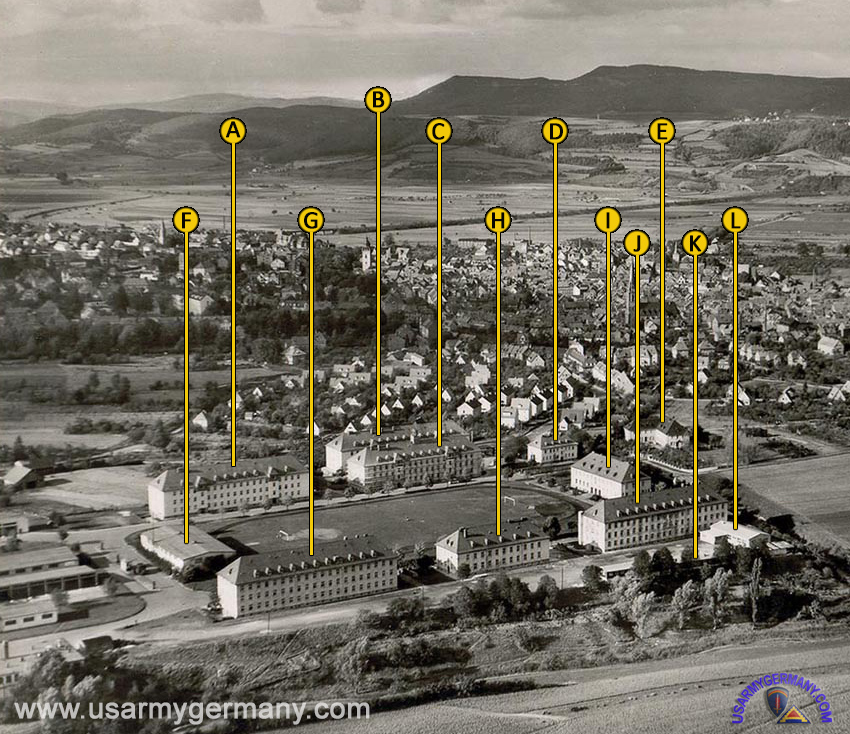 (Source: Eugene Osborn, USAREUR Ordnance School, 1951-1953)
BLDG

FUNCTION (1951/1953)

A

Student barracks

B

Student barracks

C

Student barracks

D

Administration

E

Medical & Dental clinics

F

Post gym

G

School personnel barracks

H

Headquarters, mess, cooks, Military Police quarters

I

Post theater

J

PX, Snack Bar, NCO Club, Commissary

K

??

L

??

Motor pool and facilities maintenance were west (to the left) of "G."
School shops and classrooms were west of the gym ("F") out of the picture.