European Command Finance School
(Source: Webmaster's collection)
Watturm Kaserne, Friedberg, 1951.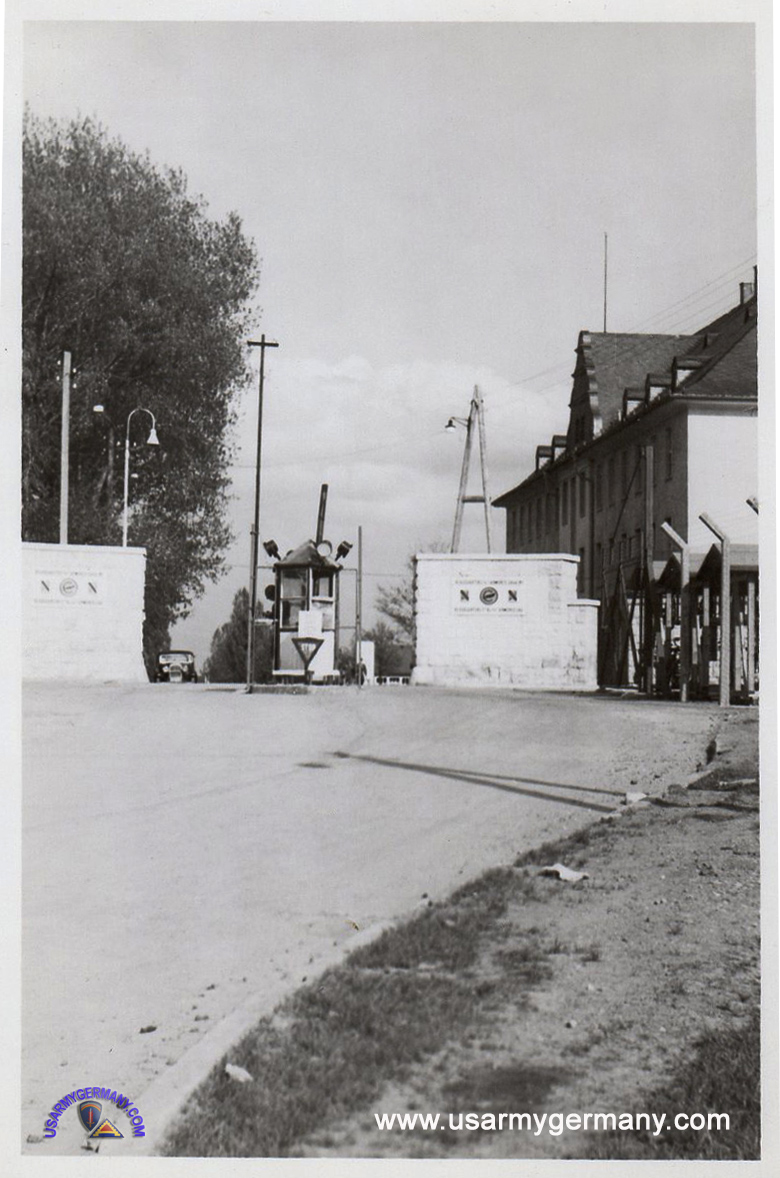 Main gate, Watturm Kaserne. Insignia on the wall are those of the 14th Armored Cavalry Regiment and the US Constabulary.
The 4th A/C Regiment was a major tenant unit on the kaserne, with Headquarters, Support Troops and 3rd Battalion.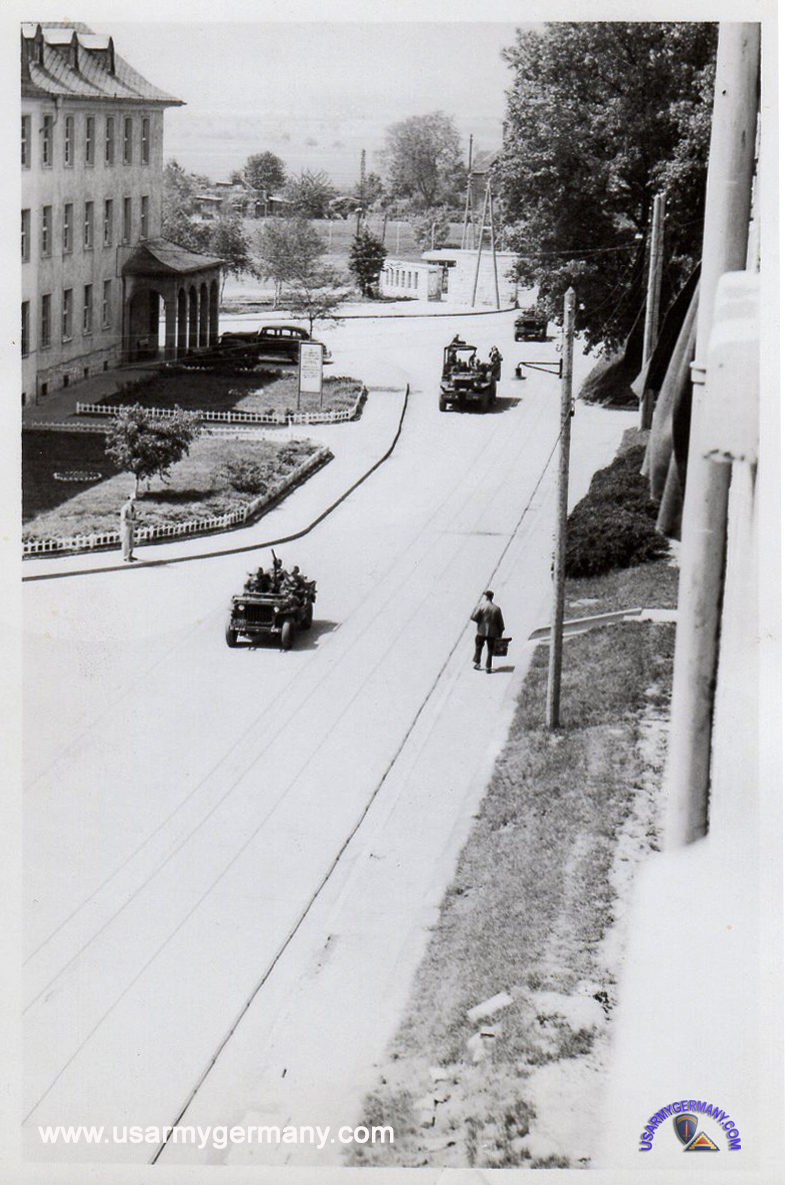 Looking towards the main gate area. View is from (the third floor of) Bldg #3622. Bldg #3624 is on the left, with the main gate
on the far right behind the large tree. (Note: Building numbers were possibly different in the 1950s.)