If you do NOT see the Table of Contents frame to the left of this page, then
Click here to open 'USArmyGermany' frameset
Baumholder Army Airfield
Seventh Army Aviation
Looking for more information from military/civilian personnel assigned to or associated with the U.S. Army in Germany from 1945 to 1989. If you have any stories or thoughts on the subject, please contact me

.
---
History

Related Links


Additional Information


---
History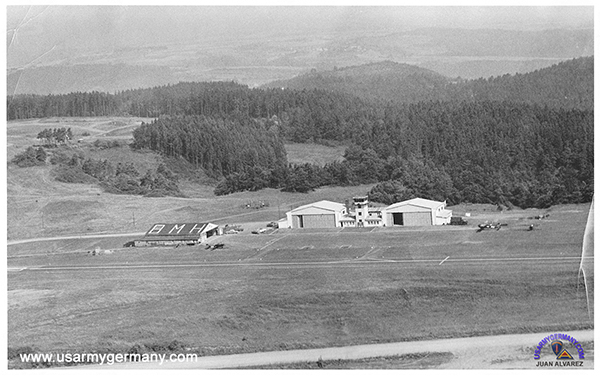 Baumholder Army Airfield, 1960s (Juan Alvarez)
1958
(Source: Email from Jon Hornbostel, son of Marvin Hornbostel who served with the 8th Aviation Co, 1957-58)
My father, Marvin Hornbostel, and I would like to contribute to your wonderful website.

He served with the US Army in the 8th Aviation Company in 1957-58.

We have found a few photos which he says he took at Baumholder AAF, and are looking for more.

---
Related Links: